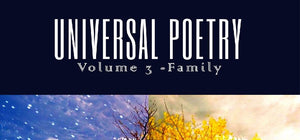 Universal Poetry: Volume 3 - Family
The Family is about our everyday life interaction as human beings.

These people, family members are the ones we laugh, cry, tell secrets to and share personal infomation with. We are universally connected through DNA and historically bonded too.

We all suffer the lost of any of theste family members.

Our tree of life.
---